Absolute Pitch – Whitstable Biennale 2014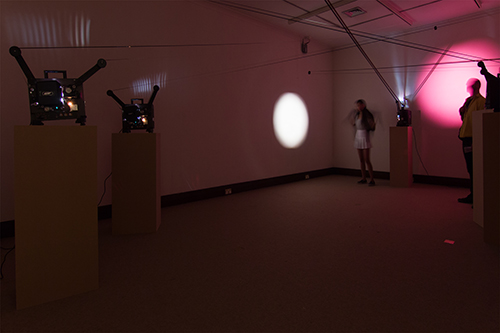 The five film loops criss-cross through the space slicing through the semi-dark. With the lenses pulled out of focus, the projectors throw large diffuse spots of colour and filmstrip shadow onto the walls and ceiling, the voices coinciding as the pentatonic harmony shifts through differing degrees of consonance.
Devised with composer Richard Glover. Co-commissioned by Whitstable Biennale 2014 and ICIA University of Bath.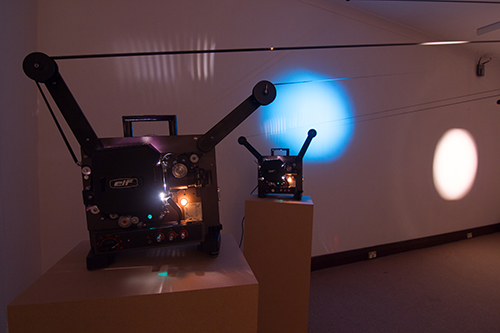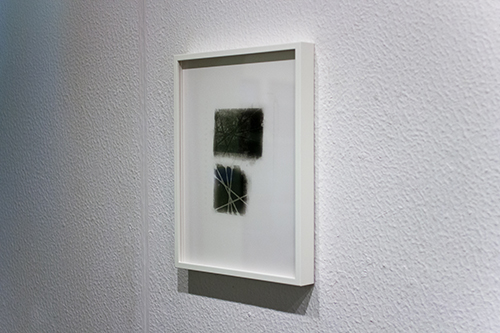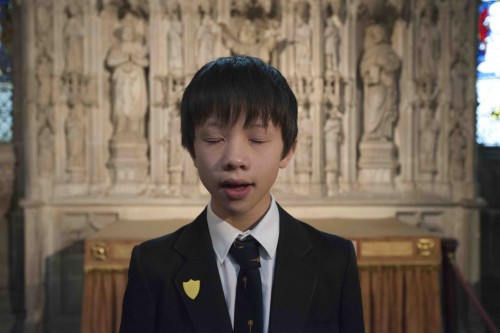 Research for Absolute Pitch and Composition for a Low Tide with Gloucester Cathedral choristers.
Photo Milo Newman
With thanks to Adrian Partington and Gloucester Cathedral Choristers: Seb, Olie, Edward, Crispin and Owen. Sketchbook photographs realised with Milo Newman. Photo documentation by Julian Lister. Video documentation by Bernard G Mills.