Jeannie – Arnolfini, 2014
A lament for the loss of music.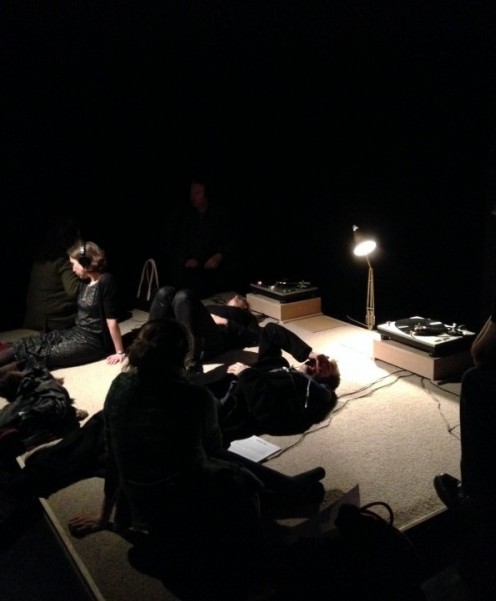 Sound installation at the Arnolfini, 2014. Also shown in a corridor at ICIA University of Bath.
"…At first I was not afraid but surprised by it, it was quite loud… it was literally just a few lines of harmony, of two-part harmony when it came through…"
'The monologue, by a woman called Jeannie, was hypnotic. The story we were hearing seemed to come straight from the river. Louisa Fairclough, with her tent, and sometimes her young son, haunted the banks of the Severn. She chanced on this woman, a composer who had lost the hearing in her left ear, and could no longer walk. Jeannie suffered from the constant threat of vertigo and the inability to tolerate the vibrations of sound. What attracted Louisa was the idea of voice in a landscape; a confession recorded in a single take, in single place. At low tide you can hear curlews over the mudflats. The strident banter of gulls on a ploughed field. A goods train rumbles through on the far side of the water.
Jeannie experienced a manifestation she interpreted as: 'angels' voices taking no breath in a cavernous space'. There was no way of recovering whatever it was that this woman heard, but an attempt was made by Gloucester Cathedral Youth Choir.'  Iain Sinclair writes in his essay  Shallow Excavations.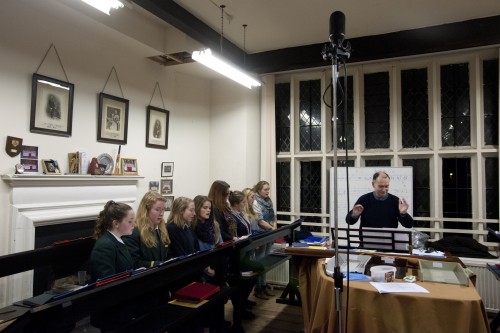 Gloucester Cathedral Youth Choir perform the harmonies. As Richard Jeffrey-Gray writes, "Of course attempting to recreate the sound she heard is an impossible task, but to touch the hems may be attainable."
Commissioned by Bristol New Music / funded by PRS, 2014
Field recordings: Louisa Fairclough/Pete Guppy.
Singers: Gloucester Cathedral Youth Choir
Sound recording and post-production: Richard Jeffrey-Gray.