Sleeping on the Severn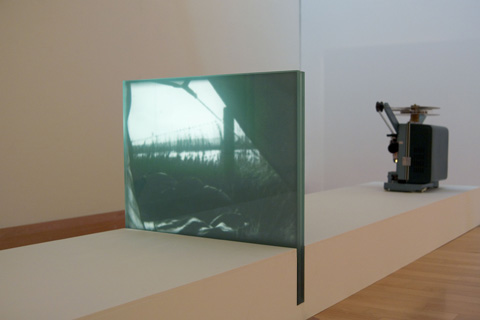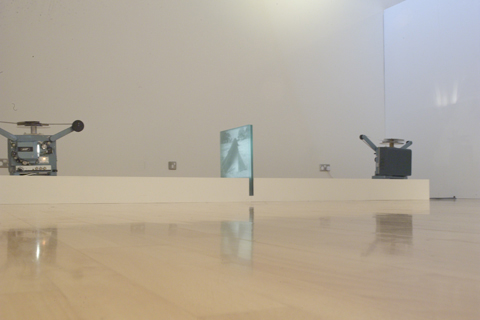 Sleeping on the Severn (Refuge and Prospect), 2009
Two 16mm film loops projected onto glass
Duration: 2 minutes 30 seconds
Cycling for one week with my four year old son, we traced the route of the River Severn, each night pitching the tent close to the river. Crossing the Severn Bridge, we followed the river north returning to the point we started.
Using a grainy monochrome film, I filmed from within the tent, the awning framing the view. And then the tent within the landscape, the tent obscuring all but a partial view. My son and I appear in the margins of the film, on the edge of the image: a trace of us in the presence of a boiling kettle, a sleeping bag on the grass.
The two films loops are projected onto either side of glass, the films cutting from one site to the next. On one side is the image of the tent from the exterior; from the other side is the view framed from within the tent.
Darbyshire 09 – Museum in the Park, Stroud, 2009
Darbyshire Award 09 was an exhibition selected from open submission by Tom Trevor, Director of Arnolfini, and supported by Darbyshire Framers.